Whether you are dating, thinking about dating or you've been married for 30 years – this series will transform and upgrade your relationship.
"I thought my marriage was over. Then a friend gave me a copy of "Love for a Lifetime". It was filled with priceless insights and Dave's hum0r made it so interesting that even my husband listened to the whole series. It totally transformed our relationship. Thank you Dave." ~Sandra B.
You'll understand the male and female language like never before.
I'll describe for you the differences between the male and female brain.
I'll show you how to literally affair-proof your marriage.
I'll show you how to put a relationship back together.
I'll show you how to reignite your love-life or make a good one sizzle.
Testimonial Audio Message
Listen to a testimonial that was recently left for Moore On Life in regards to the Love For A Lifetime series.
[audio:https://mooreonlife.com/wp-content/files/mp3/lovelifetime_testimonial.mp3]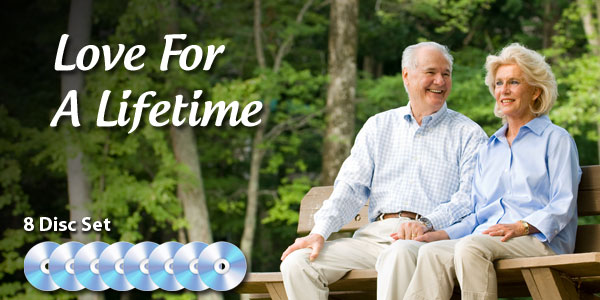 Love for a Lifetime is the most popular series ever recorded by David T. Moore, and has revitalized and saved thousands of marriages. Get your copy today!
Couples will be entertained and encouraged as they learn: the principles to avoid self-centeredness, how to communicate with each other, how to appreciate the differences between men and women, what their spouse's top 5 needs are, how to create a bond that will minimize the risk of an affair, steps to rebuilding their relationship after a difficulty, how to speak their spouse's love language, and how to make romance and passion a priority.
Comprehensive study notebook available. Provides detailed outlines of messages, questions for group discussions and couples. Perfect companion piece to the series when used in a small group setting.
01 Fatal Distraction
02 He Said, She Said
03 Why Women Are Weird And Men Are A Mess
04 His Needs, Her Needs, Our Needs
05 The Anatomy of an Affair
06 Rebuilding Your Relationship
07 What's Your Love Lingo
08 How To Keep The Fire Burning